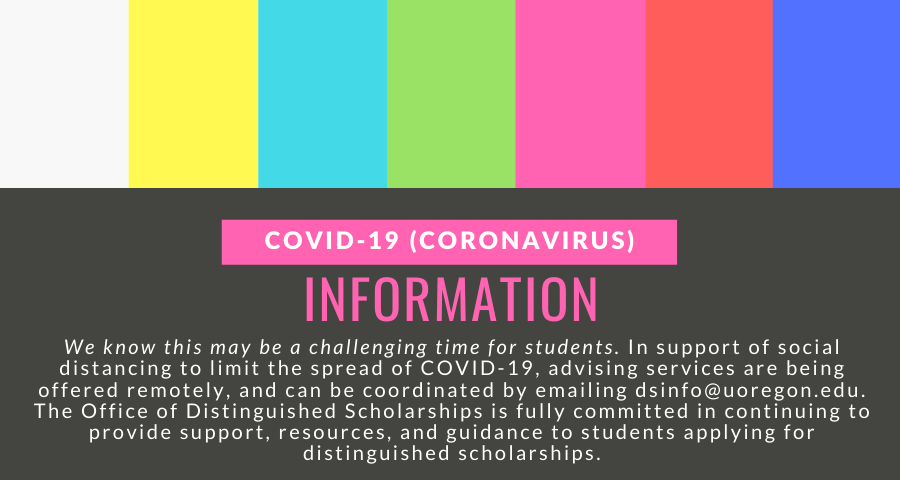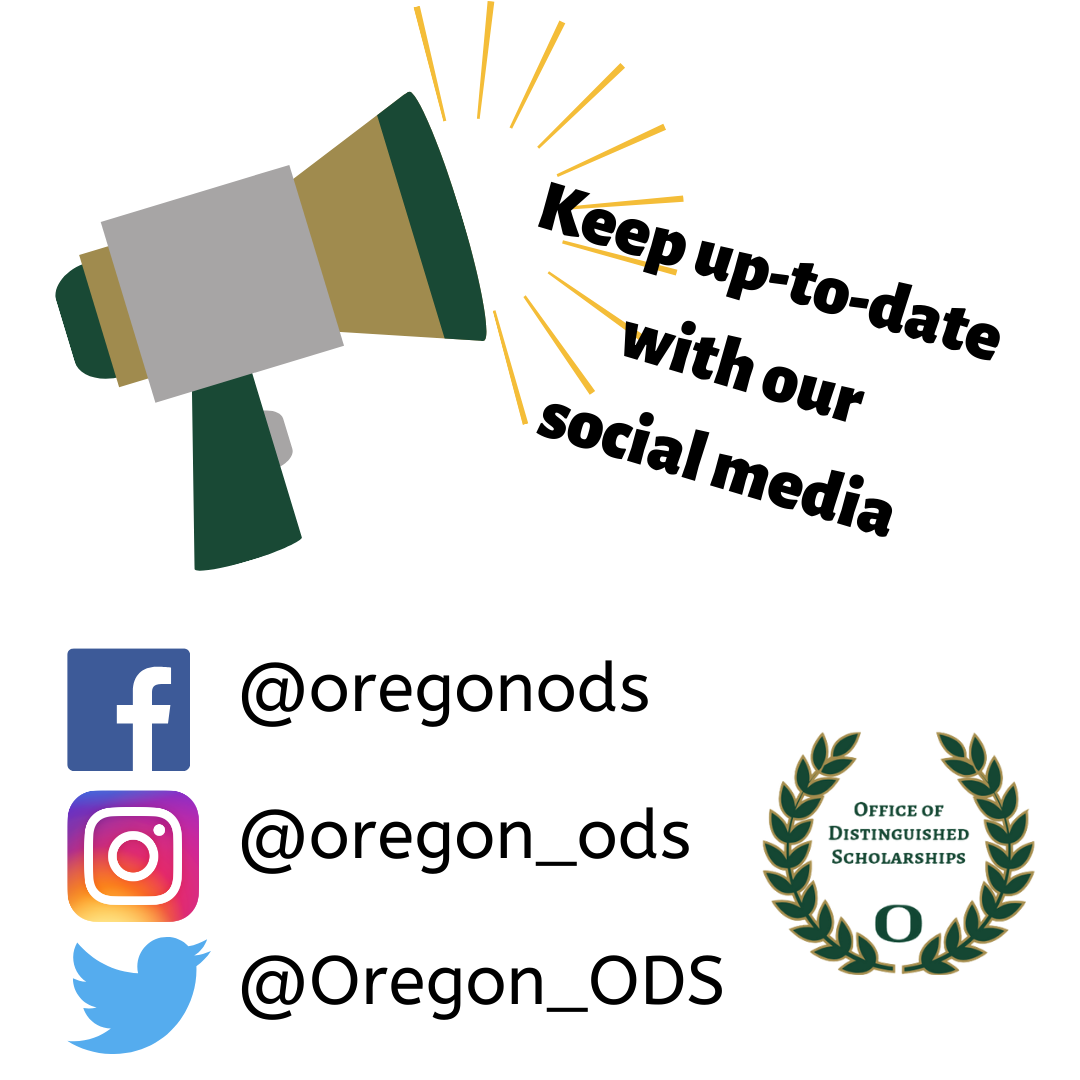 The UO senior and Clark Honors College student Amelia Fitch earned a Gates Cambridge Scholarship, one of the most prestigious postgraduate scholarships in the world and the first-ever to be awarded to a UO student.
University of Oregon students have access to a world-class education. Students can enhance that education by applying for distinguished scholarships. Winning a prestigious, intensely competitive award, such as a Rhodes, Marshall, Truman, Fulbright, Goldwater, or Churchill scholarship opens many doors. The application process itself provides a wonderful opportunity to challenge yourself, work closely with key faculty, and focus your work as a scholar. 
Here, you can find information and advice on applying for distinguished scholarships, meeting deadlines, and locating where to go for help. Explore the possibilities and reach out to your advisors, counselors, and department faculty—who are all committed to helping you succeed.
Getting Started
Select appropriate scholarships by identifying what part a scholarship will play in the attainment of your goals. Make sure your interests and plans match the goal and intent of the scholarships. 
Make an appointment with your academic advisor and faculty scholarship advisor to develop a long-range plan. Discuss your future summer experiences, internships, classes, and extracurricular activities—all of which are crucial to building a competitive application.
Get to know your professors as early in your academic career as possible. If you have not already done so, we urge you to forge relationships with faculty who will then be able to write about you in a detailed way.
Deadlines for many scholarships occur at the beginning of fall semester. Don't wait until September of your senior year. You can begin preparing as early as your freshman year.
Submit a request for more information to schedule an appointment to discuss the distinguished scholarship application process.
Need guidance on getting started? Stop by for drop-in advising Monday-Thursday from 4-6 pm in Global Scholars Hall room 104

Contact
Dr. J. Josh Snodgrass, Director
Office of Distinguished Scholarships
59 Prince Lucien Campbell Hall (PLC)
P: 541-346-4823
dsinfo@uoregon.edu